Your Ultimate Guide to Safe & Effective Vaccine Storage
We have taken the CDC toolkit on Vaccine Storage and Handling and condensed it down into a quick guide for all you need to know about vaccine cold storage. This guide covers: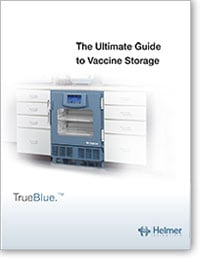 How to Choose Vaccine Storage Equipment
Maintain Required Temperatures
Proper Equipment Maintenance
Temperature Monitoring that Meets CDC Guidelines
Tips for storage and organization of vaccines
Download the guide today for a refresher on CDC Guidelines in relation to vaccine storage and refrigeration. Have a specific question about choosing a vaccine refrigerator? Don't hesitate to contact us.